What did I see?
In the light of recent decisions of a certain Northern American political figure, I can only agree that
Fabrice Monteiro's "Gods of Garbage"
are already living with us. Her creations are photgraphed in the most polluted areas of Africa and are disturbingly disgusting. Take a look: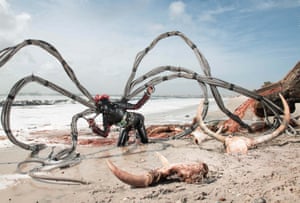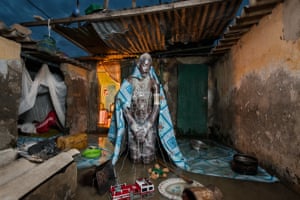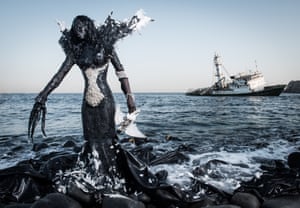 What did I listen to?
Nothing specific, just general radio
What did I ask myself?
What does this mean? How should I react?
What did I read?
I'm done with Etiquette & Espionage by Gail Carriger and have finished
Curtsies & Conspiracies
. Next up is
Waistcoats & Weaponry
, which so far has been proven to be very interesting. Fans as weapons, conspiracies against the queen, vampires and telecommnication... Seriously, this book has it all!
What did I work on?
Nothing. It is just too warm in my flat! (32°C in the evening...)
I was happy about...
Being in a hotel with air condition right now. I'm on a conference for work.
I was annoyed about...
Working on the weekend. Yay?!
I bought...
Nothing besides food.