What did I see?
Sorry guys, no more kittens this week!
Laurie Lipton
makes pencil drawings which are creepy and fascinating at the same time. She's really skilled, I've never seen such good drawings (besides Albrecht Dürer, who is long dead)! Just imagine how long it took her to draw all the details...
What did I listen to?
Some fancy talks from a company who says they can do the same stuff that I do. Just quicker and cheaper. Do you know the project management triangle? Just saying...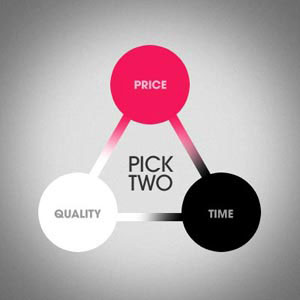 What did I ask myself?
How comes that the study rests for months and the first sample arrives on my first day off?!
What did I read?
Lemony Snicket's Misfortunes. Last book now, so excited!
What did I work on?
I cut pants and a dress. Today I will sew!
I was happy about...
Having some days off! On a whim we decided not to go to WGT and rather relax at home. Bad gothics, we are!
I was annoyed about...
Kittens meowing all the time. They want something but I can't figure out what. Any ideas? It's neither food nor water nor toilet and also not the toys we have at home...
I bought...
New scissors for the kitchen because I broke the old ones. Hope these will last longer!