After the general sight seeing, I also wanted to do some fabric shopping! I first went to
Flex Tex
, located behind Holešovická tržnice. Although the Internet told me the shop would be one the cheap side, I didn't find anything useful there. And the prices matched normal shops in Germany, so no need to buy "cheap". I did not take a picture, but the store is on the same street as Stoklasa, my Internet seller of rhinestones and trims!
The second place (Latky Galanterie – corner of Budescka and Moravska – Vinohrady. Prague 2) I went to was unfortunately closed although I was there during the official selling times. There was also no sign saying anything about holidays (or rather no sign at all, my Czech is virtually none existant!)... Bummer!
Another sight I wanted to see was the ossuarium (bone church) in Kutna Hora.It is located about 75km outside Prague which was a train ride of about 1h each way. I had a book with me, so the time passed quickly and it was definetively worth the trip. The whole church is decorated with bones by monks in the 15th century!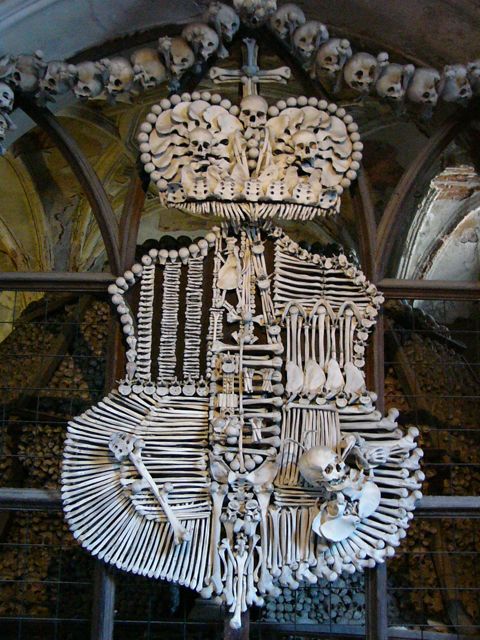 It was rather small, but very impressive. You should go there if you can! I paid about 12 Euros for the trip including the visit of the church...
I also visited the Mucha museum in Prague which was NOT worth the money spent. It cost about 10 Euros and we were done with it in 30 minutes. The pictures are nice, but I'd rather just recomment the Museum shop which showed the same pcitures and was free - if you can avoid buying stuff, that is...