I really like corsets, I do. But since returning from WGT, I saw a lot of people wearing corsets just wrong. This is not about styling, this series is will e plainly about finding a good fitting corset. I understand that not everyone is able/willing to sew their own corsets. Unfortunately, getting a corset made to your own measurements is the best and easiest way to having a good wearing and comfortable corset, whether you sew it yourself or have it sewn.
Let's discuss some definitions before. You will notice that this is the only post on the series where I will use real (store) pictures. While I saw a lot of horribly laced corsets at WGT, I personally would not want to be used as a bad example. So, I decided to draw some sketches and use these for the showing common mistakes.
Corset vs. corsage
Many people don't understand the difference between a corset and a corsage. The main purpose of a corset is to form the body, while a corsage main intend is to look good (mostly just for a short time). If you compare them side by side you should notice the differences:
corset back with laces
corset front with steel boning cases
corsage with hook and eye back
corsage
Points that set a corset apart from a corsage:
a corsage is an undergarment, a corset can/should be worn as outerwear
laces to form the figure by applying pressure on the body instead of a hook an eye closure (like a bra)
steel boning instead of plastic bones. This helps the corset to keep it's shape for a longer period of time and help to equally distribute the force by lacing
at least one layer of -unstretchy, coutil - lining, preferably more
If you want to buy a corset, watch out for these quality markers. Otherwise you might buy some expensive underwear which cannot withstand the forces of (tight) lacing and/or will start to become deformed. Plastic bones will take other forms when warmed (as by your body temperature) and pressure (like sitting, when your belly might stick out a bit). And this process is unfortunately not reversible!
Closures
All corsets have laces in the back, sometimes additional laces in front. A further front closure is not necessary (and way cheaper if you sew them yourself), but it allows easier access. This closures can be zips, hooks and eyes, and a real corset closure busk. If you want to buy a corset without a busk, just buy those with steel boning next to zip or hooks and eyes. Pictures as examples:
Busk front closure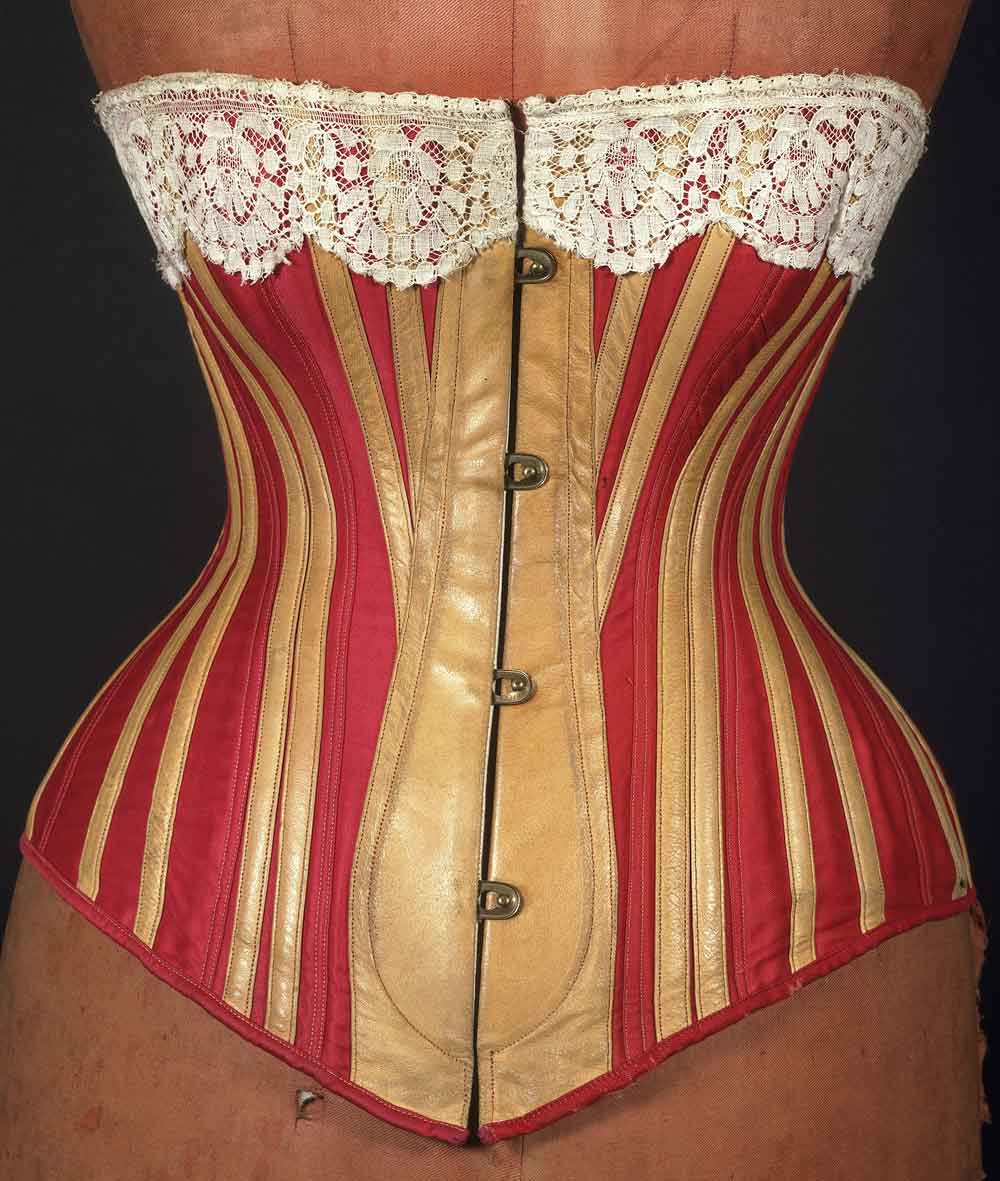 heavy duty busk front - great for taming your belly!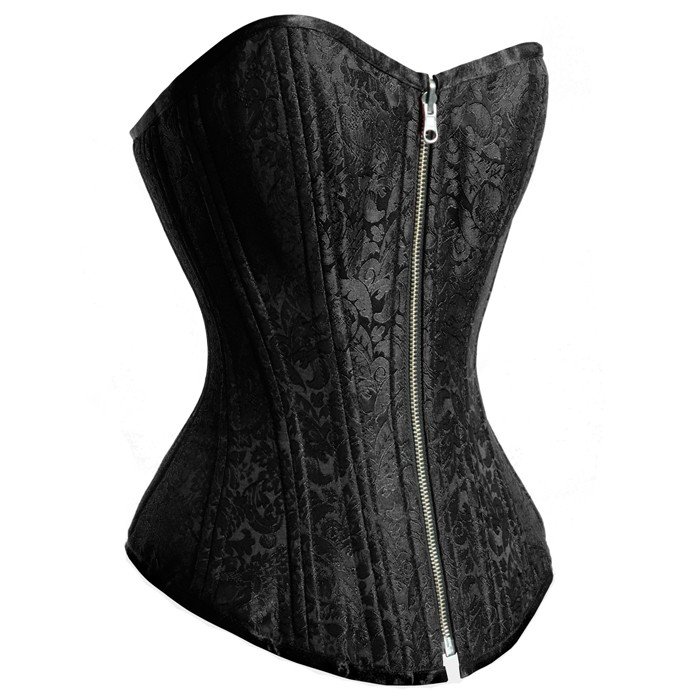 Zip front closure with steel bones next to zipper
Hook and eye closure with steel bones next to closure
No front closure - this allows for great details on a larger front panel