Usually, I'm not quite the gamer girl. I do like my occassional games on PC or any Nintendo console (sorry, my daddy raised me this way! Never got into Sonic, I'm Mario's homegirl...), but it is rare that I play through a full game.
But - there has to be a "but" after a "usually", right?- I played this game in full and even payed for it! It's called "Plants vs. Zombies" and is essentially just that. There are zombies (sometimes in funny clothes) who want to invade your garden and then your home to eat your brain. Your defense are several kinds of plants who shoot peas to kill zombies, fence of your garden or eat the zombies themselves.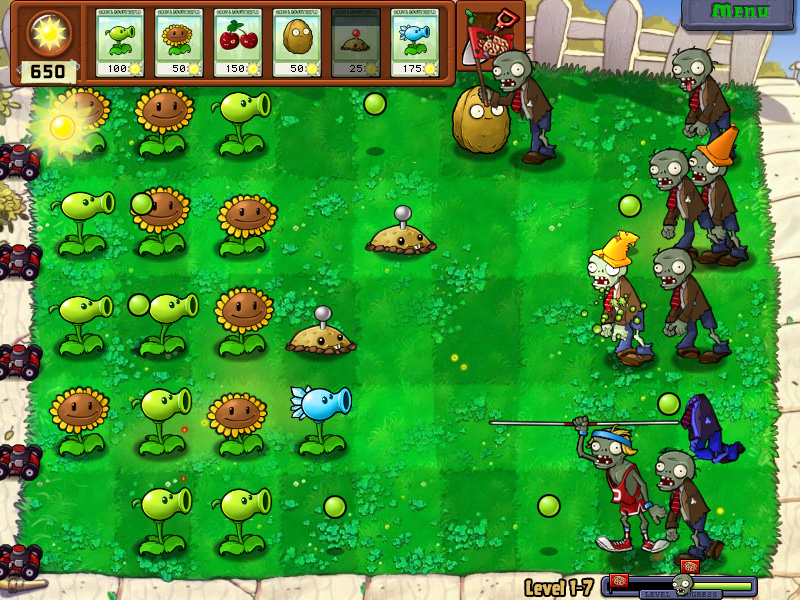 You have day and night levels, sometimes you have to bowl the zombies out of your yard with walnuts and exploding cherries or defend your garden at night with mushrooms.
See the lovely Michael Jackson Zombie? He even does a nice dance to raise more undead to follow him! I had so much fun, even my boyfriend had to play it! The game is now available for IPad (and probably IPod as well), so go ahead and at least try the free test version!
Download
for PC or
Online game